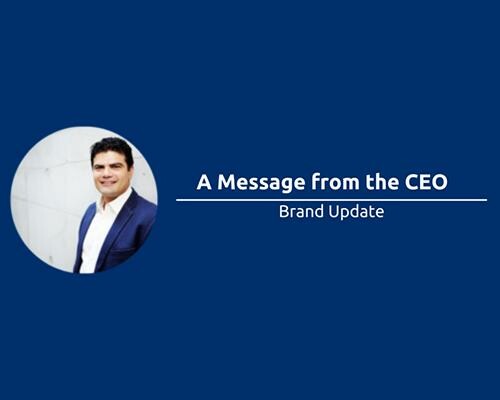 At Pagnotta, we have been working diligently this past year to initiate a brand update that would reflect who we are as a company.
In 1992 my father, Mario Pagnotta, started our company as a self-performing general contractor. His experience in the industry came from a time when it was common for general contractors to self-perform concrete work and purchase and operate its own equipment. It was very early on when phone calls came to him for concrete formwork and tower crane services independently of general contracting services. With a flexible workforce, Pagnotta kept general contracting, concrete formwork and equipment services under one structure and one brand.
In the past few years, we have restructured our staff and resources into three distinct divisions. This divisional structure has allowed our people to focus and master the craft of each segregated service offering. We then endeavored to update our brand to reflect this internal restructuring.
Keeping our central name and focus of "Pagnotta" was critical to us as we share a common purpose and culture with our staff, clients, trade partners and consultant community.
The three divisions are:
Pagnotta Construction is our General Contracting division that will continue to build on our existing client relationships. We will continue to focus on construction management work for high rise mix-use buildings predominantly in the Edmonton region.
Pagnotta Concrete is our Concrete Formwork division that provides concrete construction services from Manitoba to British Columbia with offices in Saskatoon, Edmonton and Vancouver.
Pagnotta Equipment offers Tower Crane, Tower Crane Accessories and Man and Material Hoist services from Manitoba to BC.
To keep up to date with Pagnotta please follow us on social media and browse our updated website. For more information, please review the attached PDF about Pagnotta.
www.instagram.com/pagnottainc/
www.linkedin.com/company/pagnotta-industries/
We hope you appreciate Pagnotta's subtle brand update and look forward to your continued support in the future.
Thank you
Alex Pagnotta
CEO